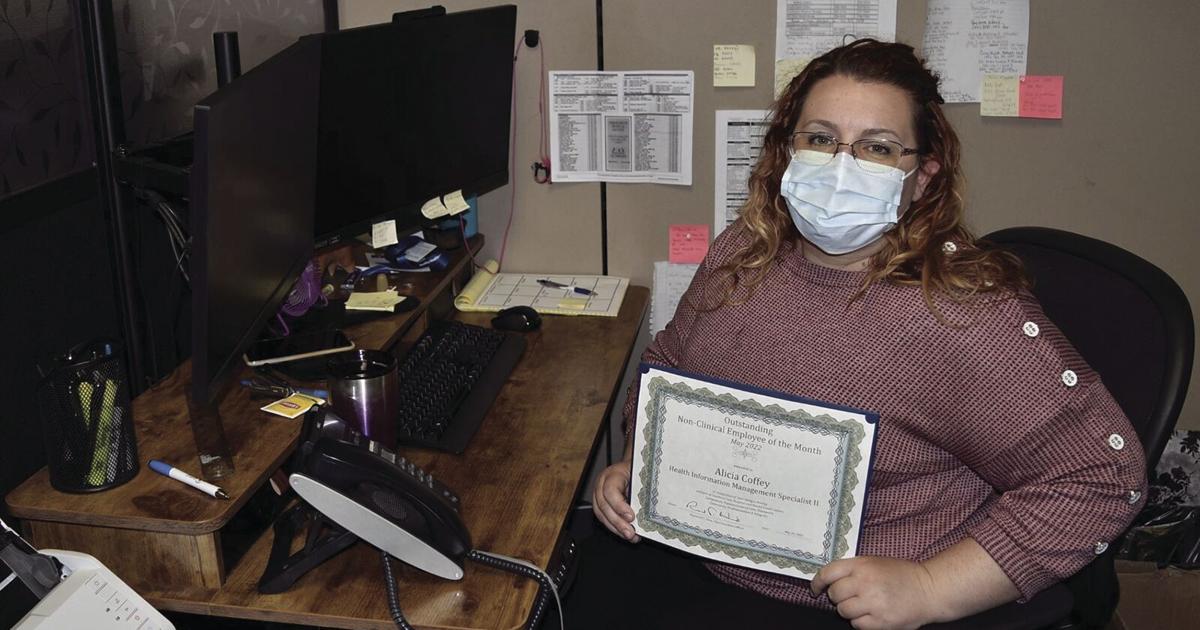 Alicia Coffey Named CHHC Non-Clinical Employee of the Month | Bandon Western World
Patient health records aren't something people usually think about – until they need them. Then a team of employees from Southern Coos Hospital & Health Center is ready to help.
One such person is Alicia Coffey, who works as a Health Information Management Specialist II. Alicia has been selected as CHHC's Non-Clinical Employee of the Month for May.
Alicia joined the HIM department in December 2017 as a Health Information Technician. Since then, she has developed her knowledge and her positions within the department. In December 2020, she was promoted to HIM I specialist, then in September 2021, promoted to her current position.
"Alicia is the heart of our HIM team," her appointment said. "She is patient, kind and always ready to teach others. When the HIM department is understaffed, Alicia rises to the occasion and constantly chooses to take on more, ensuring that patient care always comes first and that every employee and/or patient feels for having received professional and quality assistance at SCHHC.
Additionally, Alicia is well versed in processes, workflows and best practices, sharing her knowledge on request and providing information on changes to update workflow practices for greater efficiency.
"Alicia is the calm in the storm, always polite, an excellent problem solver. She is a valuable asset to our HIM team," the appointment concluded.
Some of Alicia's duties include output analysis (ensuring all records that need to be in a patient's chart are there, signed and dated), working with the coding team to ensure keeping everything listed on a patient's chart so that the hospital can bill correctly, and processing requests for records from providers and patients, among other tasks.
"We tend to drop a lot of stuff on our desks that nobody else knows what to do with," Alicia said of her job. "I like this aspect because it requires investigation. I also enjoy talking to patients.
"I love the people I work with," she added.
Alicia is originally from Portland and has lived on the South Coast for about 25 years. Her family moved to the Port Orford area when she was a teenager and she graduated from Pacific High School.
His previous jobs include working at Bandon Dunes Golf Resort for 13 years and then at Umpqua Bank in Port Orford before it closed.
Alicia has a significant other who works as a commercial fisherman in Port Orford and a 14-year-old son, Tirian, who just graduated from eighth grade in high school and then immediately left for a much-anticipated trip to Washington, D.C.
In her spare time, Alicia enjoys being outdoors – camping, hiking and going to the beach. She also loves road trips and looks forward to camping in the redwoods on Labor Day.