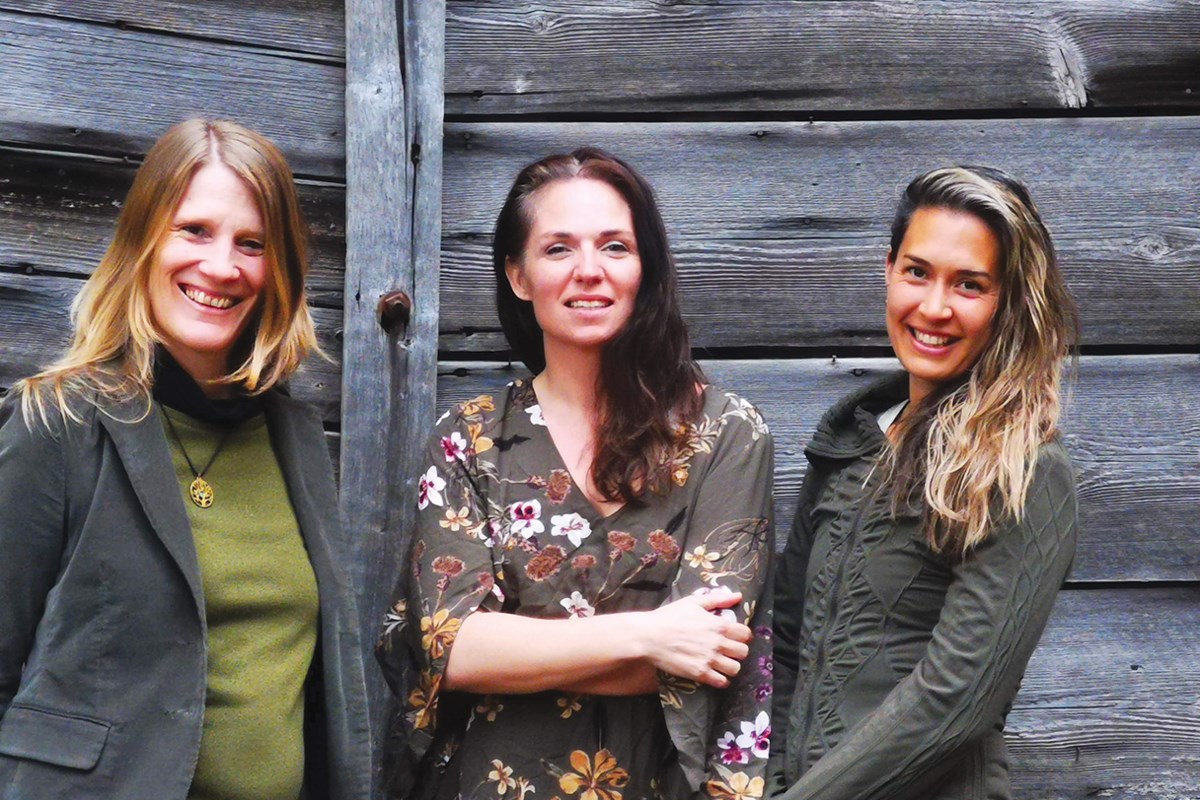 Art Beat: Living Forest Institute organizes outdoor music concerts
Also, In the Serpent's Wake, Seraphina, author Rachel Hartman will visit the Gibsons and District Public Library on June 11.
The Living Forest Institute, an environmental organization motivated by concern over the clear-cutting of forests on the Sunshine Coast, is sponsoring a series of outdoor musical concerts to shine a light on a vulnerable grove on the hill above Roberts Creek.
The Songbird Forest Concert Series features three musical acts, all performed outdoors. Admission to performances is by donation for registered audience members who attend designated performance spaces.
"We wanted to find a way to provide a fun activity that provides education," said Sarah Lowis, president of the Living Forest Institute. "We want to bring together those who care about the environment, but who may not have had the chance to really get involved or learn more about it. So it's a fun way to get the family out and spend a nice Sunday afternoon in the woods and just enjoying what we have in our backyard.
The Songbirds trio — made up of a capalla warblers Sarah Noni, Aristazabal Hawkes and Anna Lumiere — will perform on the so-called Soaring Eagle Stage on June 12 at 1 p.m. The trio will sing musical programming inspired by redemption, community, connection and concern. for the environment – all arranged for three-part harmony.
Two additional performances by other artists are scheduled for June 19 and July 3.
The concert series is the latest in a series of public education initiatives by the Institute to crack down on clear-cutting in forests known for their ecological abundance and community enjoyment. In 2019, the group launched a series of classes to promote the protection of Clack Creek Forest and has held similar outreach events since.
Concert goers can sign up at livingforestinstitute.ca to receive detailed hiking instructions. Before the start of each concert, guides will meet hikers at the trailhead for a moderate 40-minute climb to the all-natural amphitheater.
So good it's criminal
Author Elizabeth Elwood, whose Crime Writers of Canada nomination for Best Short Story was recently covered by Coast Reporter, has been selected as the Crime Writers winner for her tale 'Number 10 Marlborough Place'.
"I'm so thrilled and honored," Elwood said. "I still pinch myself to believe it!"
According to the contest judges, "This story resonated long after we read it. The first sentence immediately puts us in the right time and place and the vivid, but not exaggerated, details reinforce the setting.
The full list of Crime Writers of Canada award winners is available online at crimewriterscanada.com.
Indigenous wisdom expressed through works of art
In honor of National Indigenous History Month, the Gibsons Public Art Gallery is hosting an exploration of Coast Salish teachings around acceptance and togetherness as codified in artwork.
Shíshálh artist Shain Jackson will hold an exhibition of his work as well as works created in collaboration with friends Xwalacktun (Rick Harry), Ximiq (Dionne Paul) and Splashing Eagle (Aaron Nelson-Moody), Ray Natraoro, Chef Janice George , and more.
The exhibition remains on view until July 3. The artists will be on hand at the gallery to meet the public and discuss their work on June 4 at 2 p.m.
Get lost in the snake's wake
On June 11, the Gibsons and District Public Library will host an author's reading by Rachel Hartman, whose works for young adults are on the New York Times bestseller list.
Set in the phenomenal world of his award-winning book Seraphina, Hartman's latest fantasy novel, In the Serpent's Wake, addresses gender fluidity, colonialism, and Indigenous self-reliance.
Tess is a girl on a mission to save a friend. Spira is a dragon in search of a new identity. Marga is an explorer who claims a world of men.
Jacomo is a priest in search of his soul. But only those who are awake with their eyes open to the wonderful, the terrible and the just will truly find the last Serpent at the bottom of the world.
The reading will include musical "illustrations" from the novels. In person and live on Zoom. Details and registration information are available on the library's website at gibsons.bc.libraries.coop.