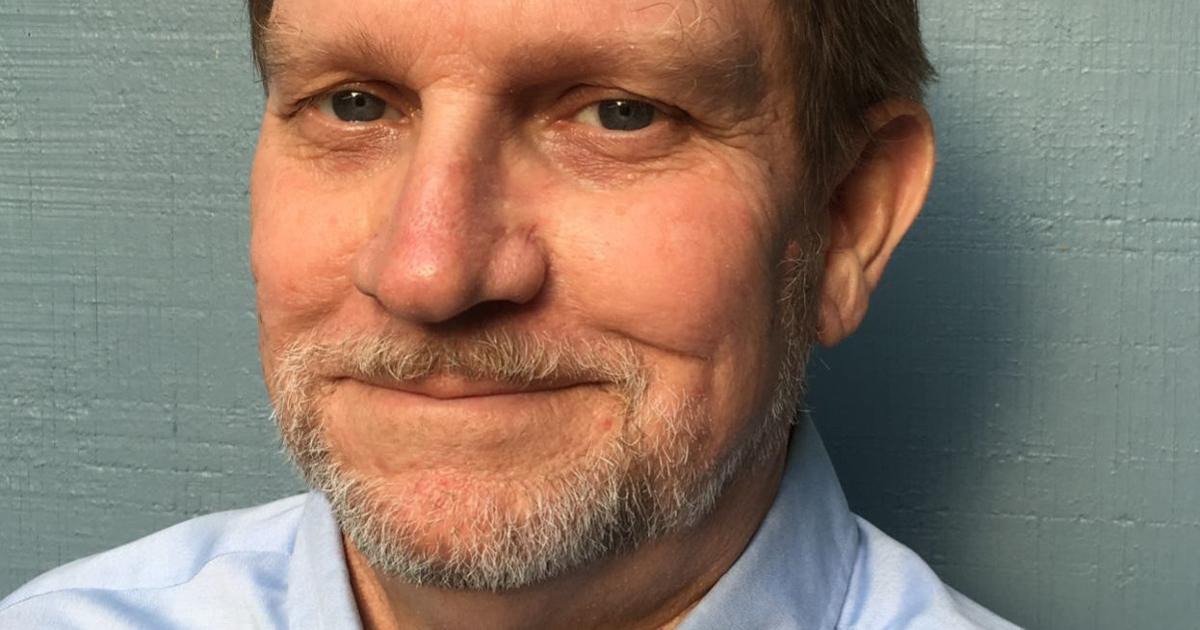 Ditch My Bucket List | Grayson County
If you're lost you can look and you'll find me
Hour after hour.
If you fall, I'll catch you, I'll wait
Hour after hour. – Cyndi Lauper/Rob Hyman
I will be 68 on Monday, May 16. For various reasons, I find myself letting go of my to-do list – my list of things I swore to do one day before I die.
From 1981 to 1985, I served in the US Army as a photojournalist/public affairs specialist. From June 1983 to September 1985, I was stationed at Nellingen Kaserne near Stuttgart (then in West Germany). I never went home on leave during those 27 months. I spent all my free time traveling in Europe. I have visited Belgium, Austria, Switzerland, England twice, the Netherlands twice and France more times than I can remember. I had a French girlfriend in Lyon.
I was a heavy drinker in those days and Europe was a drunkard's dream. An excellent draft beer in Germany costs a Deutsch mark, and a Heineken draft in Amsterdam costs a guilder – around 25 cents in American money. I could buy a fifth of good American whiskey through the mail at the AAFES (Army and Air Force Exchange Service) store for about $3. (No state or federal taxes were applied.)
Sometimes the army was quite intense and my duties were quite demanding. Sometimes, however, I was free to enjoy the wonders of European culture and swore to myself that one day I would return as a civilian.
Nowadays, it seems that will never happen. The threat of COVID has made overseas travel – and any type of travel – less attractive. More importantly, the military post where I lived and worked for 27 months, Nellingen Kaserne, is gone. It is now a housing community called Scharnhauser Park.
According to Wikipedia: "Nellingen Kaserne was closed as part of the withdrawal of American forces after German reunification and the Gulf War. In 1992, the facility was closed and ownership returned to the German government, which partially razed and redeveloped the site.
Of particular note is the environmental design used in the redevelopment, which began in 1996. The redevelopment plan included the re-use of building materials from the former Nellingen Kaserne, energy and water efficient buildings and an extension of a light rail line to the new community. The end result is Scharnhauser Park, which now has more than 3,500 homes and accommodates a population of over 6,000… The total cost of the redevelopment exceeded 1.5 billion euros.
"Very little remains of the old American facility, but a few of the Luftwaffe's pre-WWII buildings have been remodeled and retained."
I guess it might be interesting to see if I can recognize all that remains of the old Nellingen Kaserne – but mostly I think goodbye and auf Wiedersehen. I want all military installations around the world to be closed and redeveloped into a modern, environmentally friendly housing community. Would not it be nice ?
In 1976, I married my high school sweetheart, Karen Fiene. I was 21; she was 19 years old. In 1978 we divorced. As far as divorces go, ours seemed exceptionally hurtful and unpleasant. (Probably everyone feels that way about their divorce.) Luckily, we didn't have kids, and she moved to another state.
Yet I struggled mightily without it. I hesitated for a few years, then I joined the army in 1981. (Broken, heartbroken and almost suicidal, I suffered from French Foreign Legion Syndrome, not to be confused with Legionnaire's disease. )
The last time I spoke to Karen Fiene was in 1982. I called her from a phone booth in Ft. Bragg, North Carolina. She was not happy to hear from me. She would soon become an architect, and I was a soldier in the army – which rather proved to her that I was a drunken loser.
Later that same year, I took a week off and took a MAC (Military Airlift Command) flight to Oakland, California to visit an old friend, Laura Leith. My ex-wife Karen was finishing her architectural studies nearby. I thought about calling and trying to see Karen, but our last conversation didn't go well, so I thought it best to let the sleeping dogs sleep, as they say.
In the summer of 1986, I was a civilian and my ex-wife was an architect in San Francisco. I was ready to leave the Florida Keys, where I had lived since my discharge from the military. My old friend Laura invited me to live with her in Marin County, California. So I loaded up my Toyota Corona station wagon and drove to California.
There I found my ex-wife's name and number in the phone book. I thought about calling him. I thought about going to his office and saying, "Hi, do you remember me?"
In the end, however, I didn't call or pop in for a visit. If I had to give a reason, I would say the reason was fear. I was afraid of being hurt, again. After six months, I left the Bay Area – and any chance I had of seeing my ex-wife again.
I have always been a good writer, even as a child. Over the past 40 years, I have honed my writing skills. I have written all kinds of poetry, songs, stories, novels, chronicles and letters. I swore that one day I would write a letter to my ex-wife, Karen Fiene.
These days, it seems like that won't happen. It's been 40 years since we last spoke. I don't know what I would say to him now. The best thing I can say is that I never hated her. It's true, I never hated her. But what kind of thing is that to say? That's not exactly a compliment, is it?
And again, it's probably best to let sleeping dogs lie, as they say.
I did, however, complete one task on my to-do list. I recently wrote a letter, not to my ex-wife, but to pop star Cyndi Lauper. I had a little story to tell Cyndi.
It was the fall of 1985. I was in the army in Germany. I was on a routine mission, covering a change of command ceremony. I had flown a long enough distance in a helicopter to get there – anywhere the been.
Later in the day it was getting dark and there was no sign of the helicopter that was to take me back to Nellingen Kaserne. I wasn't sure of my position. If the helicopter didn't appear, I didn't know how I was going to get back.
Soon I would be fired from the army. I had no idea what I would do in the United States as a civilian. The thing that weighed on me the most was the fact that I didn't have a darling waiting for me.
So there I sat in a German cafe, drinking coffee and smoking cigarettes, waiting for the helicopter and feeling so lonely and lonely. When I first heard Cyndi Lauper's mega hit "Time After Time" play on the radio. It touched me deeply. I felt like someone really cared. I felt like she wrote that for me.
In response to my letter, Cyndi sent me an autographed 8 x 10 photo. She didn't have to do this, but she did. Thank you Cyndi Lauper.
Mark Heinz lives at Lac Nolin. Visit his website at amazon.com/author/markheinzbooks.