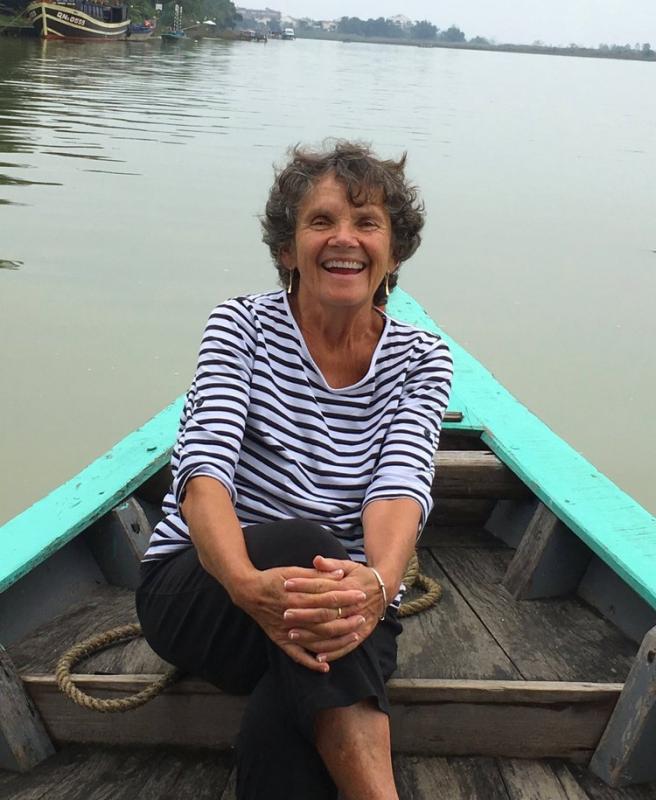 Dr. Clarice Yentsch: Research scientist, educator, author, humanitarian
On the 60th anniversary of Windjammers Days and maritime history, we honor our founder, Captain Marion Dash, for her contribution as a female role model in our maritime community. It is her legacy that has inspired us to celebrate the women working on the waterfront today who, in turn, inspire young girls and future maritime generations to come..
Dr. Clarice Yentsch obtained her doctorate. from Nova Southeastern University in Fort Lauderdale, Florida. In her class of 21 students, she was one of four women. It was there that she met her husband, Charles. After the wedding, the couple moved to Massachusetts to take positions at the University of Massachusetts only to find the university had a policy that did not allow Charles and Clarice to work at the same institution.
Determined to work together, Charles and Clarice heard of the closure of the National Marine Fisheries Lab at McKown Point in Boothbay Harbor. They met close friend Spencer Apollonio, then commissioner of the Maine Department of Marine Resources. Clarice reflects on that time, "Spencer was the inspiration for Charlie and me to move to Maine. He went all out with then-Governor Ken Curtis.
They established a research foundation and took up residence at the site that would become the Bigelow Laboratory for Ocean Sciences. Wanting to treat their team the way they wanted to be treated, Clarice made it her mission to put people first. Deborah Bronk, current president and CEO of the Bigelow Lab, described it best: "The lab was the brain child of two wayward oceanographers who were tired of people telling them what to do."
Dr. Yentsch's contributions as a research scientist at Bigelow cultivated an entirely new field of oceanographic research. She pioneered the use of a flow cytometer in ocean science creating the first used in aquatic science research. Always making the scientific community a priority Clarice remarked of the discovery: "When a new tool is developed, you realize that you can go back and ask research questions again in a different way. Suddenly , you are able to look at the world, the ocean, or individual cells in a whole new way, and the search for each takes a leap forward." Today, the Bigelow Laboratory, known internationally for its outstanding work in ocean science, is home to the Single Cell Genomic Center, the world's first research and service center focused primarily on the single-cell genomics of microorganisms.
Dr. Yentsch has co-authored two books during his scientific career. The first, titled "The Woman Scientist: Meeting the Challenges of a Successful Career," is an in-depth look at the hidden biases against women in science and how to overcome them. She also co-wrote "The Sea is All About Us", a valuable guide to the ecology of northern New England waters that inspires the reader to love and protect the sea. After her 20 years at Bigelow, Clarice turned to education reform where she won several awards for her leadership and mentorship in Maine.
Always a humanitarian, Dr. Yentsch resides in Florida where she founded the Waypoint Foundation of Key Largo which celebrates human creativity with a focus on education, exposure and collaboration to address unmet needs in the Florida Keys. . The organization has a wide reach by providing dental resources to underprivileged children, supporting a residency program for artists, scientists and authors, and serving as an ambassador for traveling exhibitions around the world.
Clarice believes that mentoring, learning and teaching are all connected and she has dedicated her life to sharing her discoveries with the world around her – the ripple effects of which are distant and continue in the expanded laboratories of Bigelow now located in East Boothbay.