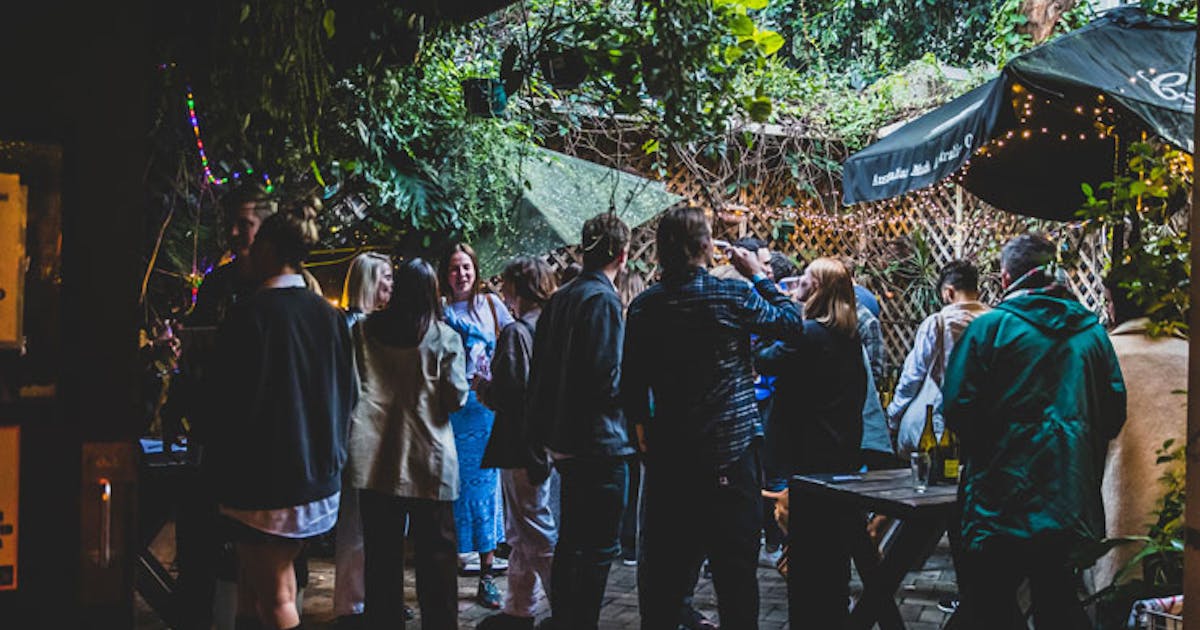 Huge Moves Wine Party in Sydney is back
Wine lovers, listen up. A huge boozy party is taking over Paddington this month and you're invited. Paddington Town Hall is the place to be on Saturday 13th August, when the famous Huge Moves natural wine festival returns bigger and better than ever. Held exclusively in Sydney (for now, at least), the third edition of the event promises four hours of top drops from Australia's leading winemakers.
Run by Joel Amos (DRNKS) and sommelier James Hird (Icebergs Dining Room & Bar), Huge Moves is without a doubt one of the estate's biggest and most exciting wine moments. Plus, these two know a thing or two about terroir, tannins and damn tasty grape juice.
Do you consider yourself another wine expert? Or maybe you just like a lean wine on a sunny weekend afternoon? well, join the party with other drinkers and enjoy the chance to taste unique wines, from funky Aussie pet-nats to complex Italo wines. Plus, you'll mingle with the makers and importers tasked with getting the drink into your hands.
The range of manufacturers and producers is HUGE, which is really what you should expect with a name like this. Amos' picks include Aussie favorites like Momento Mori, Lauren Langfield Wines, High Hopes Wine Co., Basket Range Wine and newcomer Parley Wines. But really, they're all good. And you should taste as much as you can.
On the wagon? Surprising! Huge Moves has teamed up with the folks at TINA – which cheekily stands for This Is Not Alcohol – for a program of alcohol-free and low-alcohol drinks, too.
And in true wine-tasting fashion, you can pick up a variety of snacks throughout the day to help cleanse those hard-working palates (and reduce potential hangovers) — think oysters, hot -Danish dogs and loaded tater tots. Your ticket also offers you a freshly shucked oyster upon arrival.
Oh, and did we mention there will be a pop-up bottle store operated by DRNKS? Yes, there's no way you're going home empty-handed.
Tickets are limited and cost $65 plus booking fee. Grab yours here.
The details
What: Huge Moves 3
When: Saturday August 13, from 2 p.m. to 6 p.m.
Where: Paddington Town Hall
Image credit: Nikki To