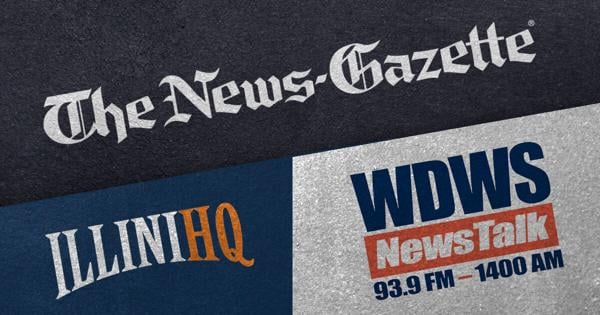 John B. Gilpin | Obituary
CHAMPAIGN – John Bernard Gilpin, 84, of Champaign died September 13, 2021 at Carle Foundation Hospital, Urbana.
John was born on February 3, 1937 in Carbondale, Pennsylvania, the youngest child of Harold Buckley Gilpin and Ethel Elizabeth Rulapaugh Gilpin. He married Mariellen Owens on July 14, 1963 in Pendleton, Ind. She survives.
Two nieces and two nephews also survive.
His parents predeceased him; sister, Janet Gilpin Hocking of Sierra Vista, Ariz.; brother, Girard H. "Jerry" Gilpin of Sevierville, Tennessee; and three nephews.
He graduated from West Shore Joint High School, Lemoyne, Pennsylvania, in 1954 and Dickinson College, Carlisle, Pennsylvania, in 1958, majoring in mathematics with a minor in education/psychology.
Fresh out of college, John was thrust into what he believed to be an "extremely forward-thinking development" as an 1/8th part-time employee in the Harvard University lab of behaviorist BF Skinner , a pioneer in early machine education and programmed learning, a lifelong passion of John.
John moved to Bell Labs, and in 1959 he went to work on programmed instruction at Earlham College in Richmond, Ind.
In 1962, John joined the University of Illinois School Mathematics Committee Research Group to develop programmed teaching materials after Max Beberman, leader of the "New Math" movement and founder of UICSM, visited Earlham College. The research group conducted studies on program implementation and instructional effectiveness with particular emphasis on Beberman's teaching methods.
Two years earlier, the first generalized system of computer-aided instruction – PLATO (Programmed Logic for Automated Teaching Operations) – was launched on the UI campus at the initiative of the Coordinated Science Laboratory. PLATO would become John's campus home for the rest of his career.
In addition to writing PLATO lessons himself, John was a resource for other content developers, offering on-campus seminars. In the spring of 1967, he led a summer institute sponsored by the National Science Foundation, inviting educators from across the country to learn how to develop lessons on PLATO.
From 1972, John was part of the PLATO Educational Evaluation and Research Group which provided support for the design and evaluation of authors of instructional materials forming part of a national test on the use of computers in secondary education and college, funded by the National Science Foundation. .
After NSF funding ended in 1991, John continued the same support through the locally funded PLATO Curriculum Project. John retired as Senior Computerized Education Specialist for PLATO in the Computerized Education Research Laboratory when it was decommissioned in 1994.
A dedicated environmentalist, John was a generous supporter of the Prairie Rivers Network and Grand Prairie Friends and a life member of the Nuclear Energy Information Service, Wilderness Society, EarthSave and Seed Savers Exchange.