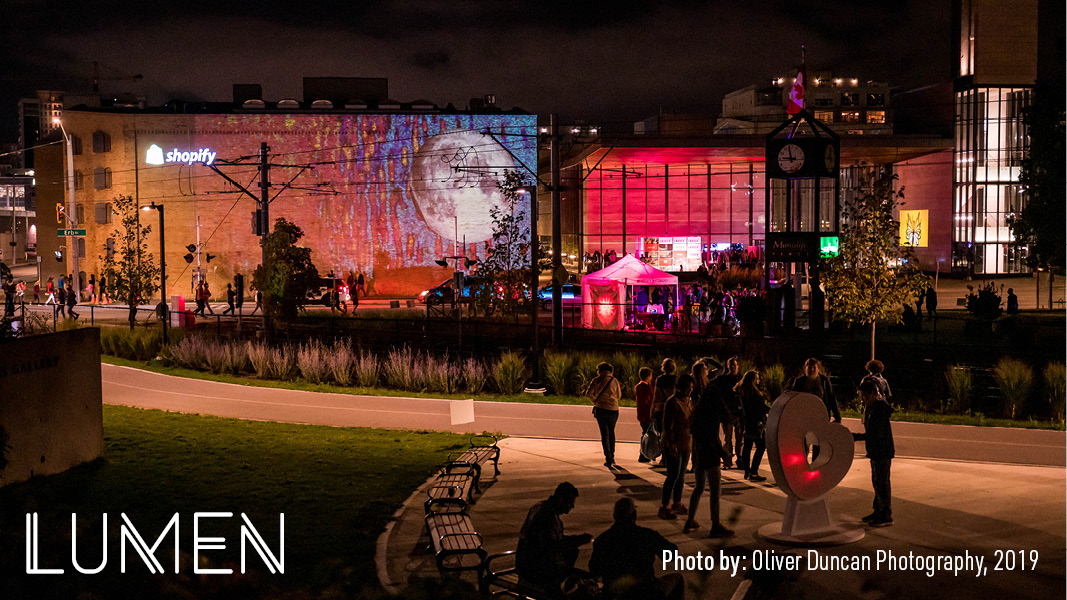 Lumen Lite returns in person for its fourth year
The interactive art festival will take place on September 25 at Uptown Waterloo from 6 p.m. to 11 p.m.
Uptown Waterloo will be lit up next weekend with interactive art installations as the Lumen Lite festival returns for its fourth year.
Lumen Lite is the scaled-down, COVID-friendly version of the city's annual Lumen Festival, which will feature some 20 installations that explore the interplay of light, art, and technology.
"Although the festival focuses on light, art and technology, what makes us truly unique as a temporary public art festival is that each of the installations has to be interactive in some way. 'another,' said Sonya Poweska, cultural program specialist for the city. of Waterloo.
"So not only do artists create an opportunity for you to engage in a municipal space in which you wouldn't normally be able to see art, but they ask you to contribute to the ephemeral quality of that space through the work." of art. So it's supposed to be something the community gathers around and participates in. And, hopefully, when they return to these spaces, they will see them in a new light, "she said.
The type of interaction varies with each installation: some are based on sounds, others on emotions. For some of them, the artists will manually manipulate the installations.
There will be take-home kits for people to make their own lanterns at home. Prizes can be won by sharing the finished product on social media.
Poweska said there will also be pop-up dance parties.
"You scan a QR code, get a song from a local musician and in your bubble you and your band can dance in our Waterloo public square at various locations throughout the festival," she said. "So we tried to think of something for everyone."
Everything is open air and free. Participants are required to wear masks and maintain social distancing.
"Some installations are like pass-through installations, so you won't engage with them for very long, but others require some commitment. So there will be queues and a certain number of people can enter at a time. There is a facility where we have to disinfect some rugs before people can lie down. But for the most part, it's all hands-free, "she said.
Although Poweska has said she thinks we are now used to social distancing, there will be staff, security guards and volunteers on hand to help with any issues.
Last year, the city had planned an in-person festival, but was forced to put it online at the last minute. Instead of interactive displays connecting residents to their city, videos of the installations have been shown online, with live broadcasts and virtual art galleries.
But Poweska said it was important for them to bring the event back in person this year.
"I think what we learned from last year was that there was a collective disappointment: Lumen Lite last year was shut down and people still came forward for it, even though it did. was not happening, "she said.
Participating artists were also devastated by last year's cancellation.
"There were a lot of tears shed by the artists, saying they really needed that little something to get through the winter season."
"Artists are an employment sector that has been hit really hard during the pandemic. And as an economic development team, it is really important for us to continue to provide paid exhibition opportunities to artists in our region, "she said, adding that every artist is paid for their installation.
While the installations are not about the pandemic, she said they are about the artists' reaction to it.
"I think the artists have been incredibly attentive in their installations, thinking about how they can unite the community, how they can tell stories, how they can really share what they've been through over the past few months," she declared.
"Really, we just hope the community gets a little bit of joy, we all need more joy in our lives right now."
The festival will take place on September 25 from 6 p.m. to 11 p.m.