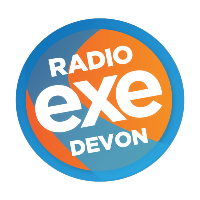 Phoenix Learning and Care Group – Oakwood Specialist College
Residence

Jobs

Phoenix Learning and Care Group – Oakwood Specialist College
Job title: Residential Support Worker (Oakwood Specialist College)
Type: Permanent – Term of office
Salary: £22,238.40 – £24,900 per year
Are you looking to start a new career in social services?
Oakwood Specialist College seeks to create an environment where independence and community inclusion can flourish. We do this by providing the young people we support with the opportunity to learn new skills and build on existing skills within their homes and local communities; life skills that will give them a sense of accomplishment and increased opportunities for the future.
This is a new role supporting residential placement students both in the classroom and at home. This is an exciting opportunity to play an instrumental role in the development of our young people as they progress through college life into adulthood achieving their personal and academic goals.
Daily routine :
You will support all aspects of the young person's life, from personal care needs, to life management, social activities and academic support in a college environment. You will develop meaningful relationships with our young people and over time can further develop your skills as a key worker or in education.
You will need to be flexible to cover a variety of shift patterns including days, evenings and weekends. You will be required to complete one sleep per shift per week. There is a rotation of 3 days one week and 4 days the following week, with every other weekend. We will try to be flexible to meet personal needs and can also consider part-time hours in excess of 30 per week.
The right career?
What is really important is having a desire to work with vulnerable children or young people with learning disabilities or difficult emotional and behavioral difficulties to make a difference in their lives. Experience in a personal or previous work capacity is helpful, but aptitude is key;
have a positive approach to life,
be a caring person with an empathetic nature,
be comfortable with feedback / continuous development,
resilience and ability to manage own behavior and emotions in difficult situations,
ability to inspire learning and act as a learning support assistant in the College.
We recently restructured our management team to add a new Home Leader role alongside senior positions to provide accelerated career development opportunities as well as significant investment in skills and personal development.
Qualifications and Requirements:
Ideally you will already have achieved a Level 2 OCF/NVQ in Health and Social Care or equivalent or be excited and motivated by the prospect of gaining a recognized qualification with full financial and practical support from us.
You will also complete our in-house Teaching Assistant program giving you entry-level teaching qualifications.
English and Mathematics at Functional Skill Level 2/equivalent or willing to study to achieve this.
Able to sleep one night a week
Must have the ability to understand and implement company policies and legal expectations, including safeguard protocols to ensure a safe environment for the people we support.
Ability to work on own initiative, ask for feedback and continuously reflect and develop.
A full UK driving license is desirable.
Advantages
Benefits offered by Sodexo include discounts at grocery stores and supermarkets, free eye tests, discounts on vacations, movies and dining out.
Employee Assistance Program provided by Health Assured for free advice and counseling for you or your family members on life issues eg housing, consumer rights etc.
Free Blue Light card (discount at many retailers for NHS, emergency and social service workers).
Career paths and development/training opportunities
Right to vacation
birthday leave
company pension
Professional and ongoing personal supervision process to provide you and your line manager with the opportunity to address all aspects of your role and provide ongoing support, direction and feedback
Successful applicants will be subject to pre-employment checks, including enhanced Disclosure and Barring Service (DBS) screening and Covid vaccinations.