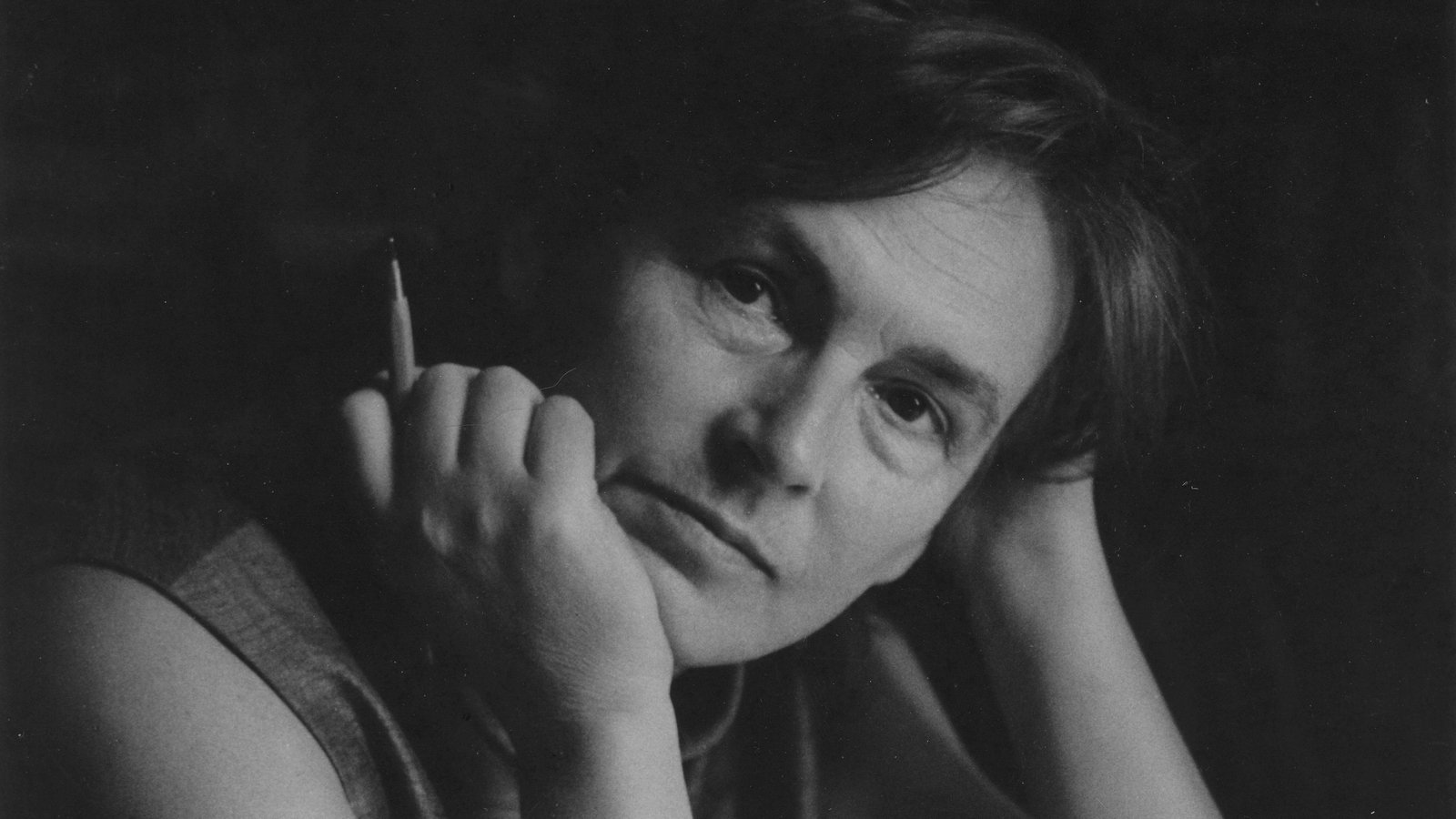 Unknown Irish writer behind an East German children's classic
[ad_1]
Analysis: Elizabeth Shaw created a classic children's book with The Timid Rabbit, but little is known about her in her homeland
Through Sabine Egger, Mary Immaculate College, Limerick
One of my favorite picture books as a kid was Der kleine Angstase, a gift from an aunt in East Germany. It was a bit exotic, like everything that happened in parents' Christmas packages behind the Berlin Wall.
The book tells the story of a shy, chubby bunny who overcomes his fear by saving her boyfriend from being eaten by a fox. A simple and moral story, told with a low-key sense of humor, unusual for German children's books of the 1960s. The illustrations were also unusual: clear lines and vivid colors, almost like a cartoon.
At the time, I knew it was a GDR book, but I didn't pay attention to the author's name, Elizabeth shaw. It was only much later, when discovering his autobiography Irish Berlin (1990) that I realized she was born in Belfast.
Irish academic Damian Mac Con Uladh called Shaw the "most prominent resident of the GDR of Northern Ireland". Born in May 1920, she grew up in a middle class Protestant family in Belfast. Her father, originally from Sligo and a member of the Church of Ireland, was a branch manager of Ulster Bank. Her mother, a Presbyterian from Armagh, had studied languages ​​at Trinity College, Dublin.
They lived above the York Street Bank, which became a "stronghold" for Elizabeth and her siblings, protecting them from the rampant bigotry and poverty that surrounded them. York Street connected other small cobbled streets such as "Earl Street or Queen Street", but, as Shaw notes in his autobiography, "no Earl or Queen lived there, but the poorest of the poor. There were Protestant and Catholic streets which could not be distinguished by graffiti. "
We need your consent to load this YouTube contentWe use YouTube to manage additional content which may place cookies on your device and collect data about your activity. Please check their details and accept them to load the content.Manage preferences
A reading of Der Kleine Angsthase by Elizabeth Shaw
She describes poverty brought on by the global economic crisis and a colonial history that has affected members of the working class across sectarian lines. Shaw is not taking a strong political position. What emerges from his writing is a combination of Marxist ideas with an enlightened nonconformism that seems to have run on both sides of his parents' family and informed his early school years in the Royal Belfast Academy.
When she was 13, the family moved from Belfast to Bedford in England. After graduating from high school, Shaw went to the Chelsea School of the Arts in London. She attended the Hugh finney, Graham Sutherland and Henri moore (who praised her illustrations for Emily Brontë The Wuthering Heights, influenced by French and English caricature). A classmate, Patrick Carpenter, introduced her to communist circles. In her autobiography, Shaw writes how Marxism seemed to offer a solution to the social inequality she had witnessed in Belfast.
After publishing sketches in 1940 and contributing to London leftist magazines Our time and Lilliput, she exhibited works in 1943 at International Association of Artists in London. In 1944, she met the emigrant and communist artist of Swiss origin. René Graetz. They married in 1946 and, like other German exiles opposed to National Socialism, decided to help build a better socialist Germany.
Shaw was shocked by the physical misery she saw on the streets of post-war Berlin and the aggressive tone of the local police. In her Berliner Skizzen (1946), she approaches this and other aspects of her new daily life with a subtle sense of humor. After moving to East Berlin, she worked as a freelance artist, illustrator and cartoonist for the mainstream press of the GDR and found a replacement family in the Berlin artist community. She turned to writing and illustrating children's picture books partly to secure a steady income, but also because of her limited German skills. His innovative visual style has won him several awards and secured him a place among the artistic establishment of the GDR.
Daughter Anne was born in 1947 and son Patrick in 1950, and Shaw's determination to balance work and family life is a recurring theme in his autobiography, as is his underlying belief in the political system. Unlike most citizens of the GDR, she was able to obtain a travel visa using her UK passport. However, when not allowed to travel for six years in the early 1950s, at the height of the Cold War, a sharp sense of isolation can be felt in her writing. Stalinist policies against any deviant artistic and political point of view also affected Shaw's husband, whose job has been called "formalist" during this period.
When the Ulenspiegel, a left-wing satirical newspaper to which she contributed, had her license withdrawn in 1949, Shaw began working full-time for the main national daily in the GDR New Germany. In 1959, she received an important order from the Academy of Arts draw the portraits of the 43 members of the Academy, including Anna seghers, Helene Weigel, Paul Dessau and Hanns Eisler. Other works include illustrations for Bertolt Brecht texts in Ein Kinderbuch (1965).
Irish Times reporter Derek scally and Fergal Lenehan from the University of Jena have sharp to its ambiguous relationship with East Germany. Although she appears to be somewhat disillusioned with the GDR from the 1950s onwards, Shaw has remained openly uncritical and, like many East Germans, appears to have withdrawn from her private life and work. His picture books often have a moral story, but lack an explicit political message.
Der kleine Angstase has become one of the most popular children's books in East Germany. Since the 1990s, it has acquired cult status among those who grew up in the GDR and their children and grandchildren. This may be due in part to feelings of Ostalgia, a nostalgia for the down-to-earth aspects of life under socialism in the former Eastern bloc, if not for the collapsed political system itself.
The Angsthase can be found along Spreewald pickles in tourist shops and on websites selling products from the former GDR. There is even a Elizabeth shaw grundschule in Berlin-Pankow. However, the story and the pictures don't seem to have lost their appeal to young readers. The book had eight reprints, the most recent in 2009. In 2010, it was staged as a theatrical production at Leipzig Book Fair, and the Burg Wissem museum in Troisdorf near Cologne organized a large exhibition of his work. Shaw's books have been translated into several languages ​​and found a readership across Europe, albeit less in the West than in the Old East.
However, the author and the work have remained virtually unknown in Ireland. The shy rabbit was first published in English by Sadler & Brown in 1967, and by O'Brien Press in 2007. His books translated into English in the 1960s include The turtle has a birthday and Sammy wins a cup.
Shaw's only book first published in Ireland was The little black sheep (1985). From royalties, she funded her visit to Ireland in the 1980s, after a 1971 visit to Sligo and Ballina where she had spent a childhood vacation. While Shaw could adjust to the country she lived in, as her daughter remembers, she missed Ireland and her Irish clan. When Shaw died in 1992, his ashes were scattered in the Irish Sea.
This piece is based on Elizabeth Shaw (1920-1992): the Irish cartoonist who marked East German children's literature. A The Elizabeth Shaw exhibition is now on display at Kunstmuseum Ahrenshoop with 80 drawings, lithographs and pastels of his work.
Doctor Sabine Egger is a lecturer in German studies at Mary Immaculate College, Limerick and co-director of the Irish Center for Transnational Studies.
---
The opinions expressed here are those of the author and do not represent or reflect the views of RTÉ
---

[ad_2]