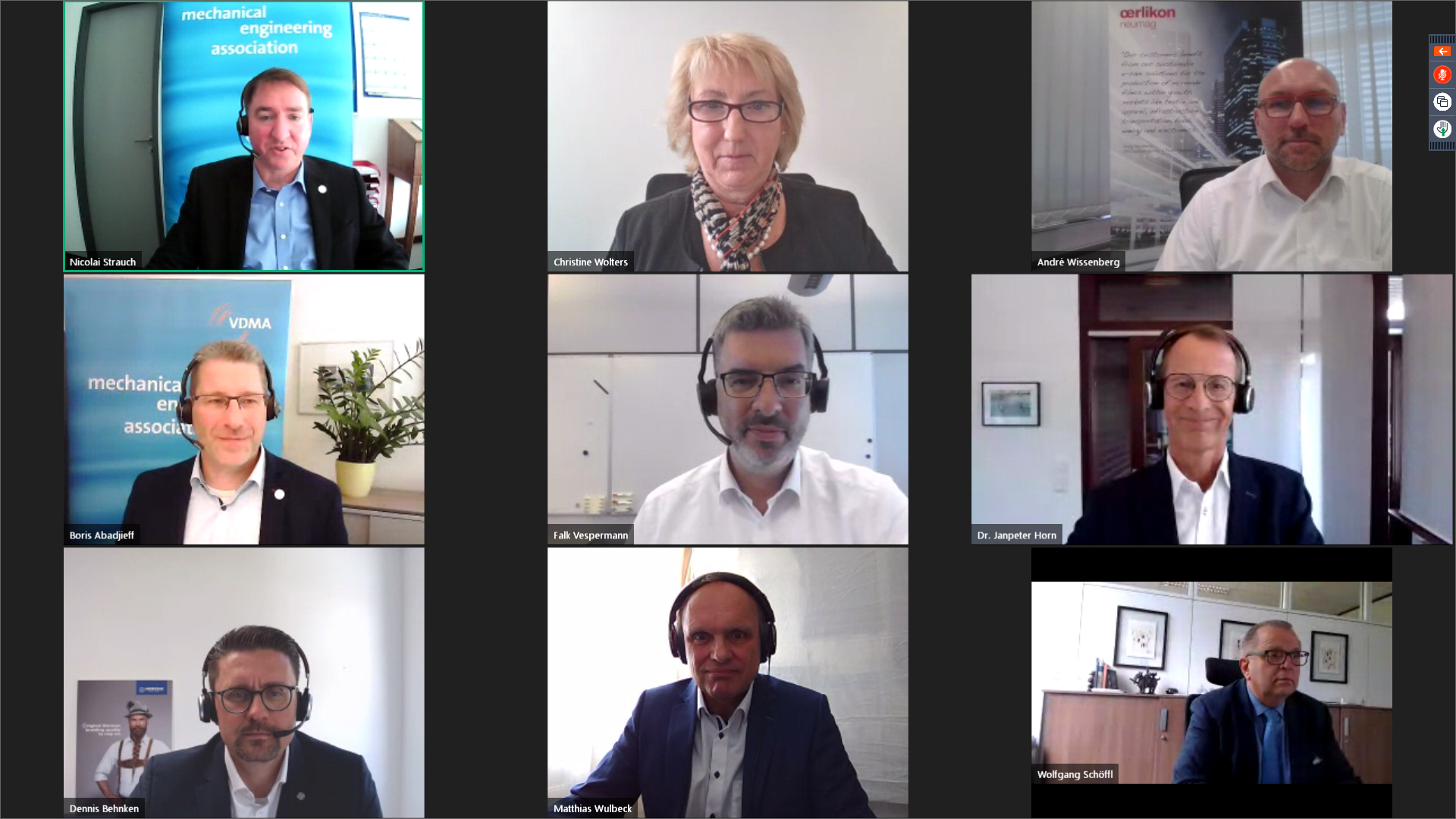 VDMA: Next stop Techtextil
Ahead of Techtextil, to be held June 21-24 in Frankfurt, nine exhibiting member companies from VDMA's textile machinery division presented their strengths for the technical textiles market, with a focus on sustainable production , during a special webinar held earlier this week. (May 2ndn/a).
"This year, Techtextil is the first important exhibition and meeting for the textile industry in Europe since 2019," said Dr Janpeter Horn, president of the textile machinery association VDMA and managing director of braiding machine specialist Herzog. "The industry is currently facing huge challenges in terms of supply chain and logistics and there will be relocations as a result. Techtextil is a privileged place for us to discuss these issues, because we are an integral part of the narrow textile chain which also includes researchers and textile manufacturers themselves.
More than 40 VDMA member companies will be exhibiting in Frankfurt, and the organization will also have a group stand in hall 12, highlighting the importance of the fair. The companies participating in the webinar represented the wide range of process steps in the manufacture of technical textiles, starting with the spinning of filaments and fibers.
Read the full article on textile innovation